Creations
High-quality finish, exclusive tailor-made designs and creative collections. That is what we stand for. Discover our unique creations that tell the stories of our customers.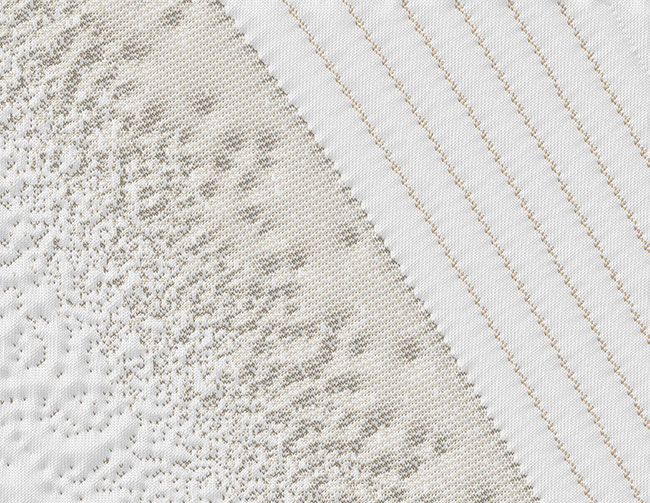 At Maes, we understand the importance of the fabric of a mattress. Indeed, it is the first thing that the final consumer will see. An excellent quality finish is critical.
We are masters at creating high-quality exclusive designs tailored to our customer's needs. We listen to your stories, which we convert into tailor-made designs that we integrate into your woven or knitted fabrics. We also compile creative collections in various styles, from classical to contemporary. Each year, our design department creates some 600 designs.
Our experienced sales team will be pleased to guide you through this creative process from start to finish.